AKDHA Technologies is a Website & E-Commerce Design Company in Coimbatore. Specialized in Web design,ERP, SEO,CRM, Trademark&Domain Registration,Mobile Applications that started its way in 2018 in Coimbatore, India. This company has already implemented over 300 of web development projects by providing customized web solutions, web hosting and web design. The team of professionals constructs websites which are search engine friendly, develops pages with the dynamic interfaces and designs custom plugins that could be integrated on the client's website.AKDHA Technologies provides end-to-end ERP consulting, implementation and support services for its global clients towards helping them realize considerable return on investment in a shorter time frame.Best ERP software in Coimbatore. AKDHA Technologies best website designing company in Coimbatore.
Products: Customized Website Development,Customized ERP ,E-Commerce, CRM,Android/Ios APP,Domain Registration,Trademark Registration
Website :https://akdha.in/
Contact: +91 9746686869,+91 9746576518
Founded in 2009, Magneto work with passion to bring ideas to life and create stunning applications for start-ups and corporate clients. They mainly focus on eCommerce, mobile apps, web applications, chatbots.
Specialties : eCommerce development, web development, mobile apps, chatbots, IoT, digital marketing services.
For the last two decades, Mphasis has been doing a remarkable work on business integration with cloud and cognitive technologies. Among company's clients are leaders in banking, capital markets, insurance, communication, energy, healthcare. Mphasis own X2C framework is the reason the company became one of leading custom software development companies in India. It is an ultimate tool for fast digital alteration and personalization of business infrastructure.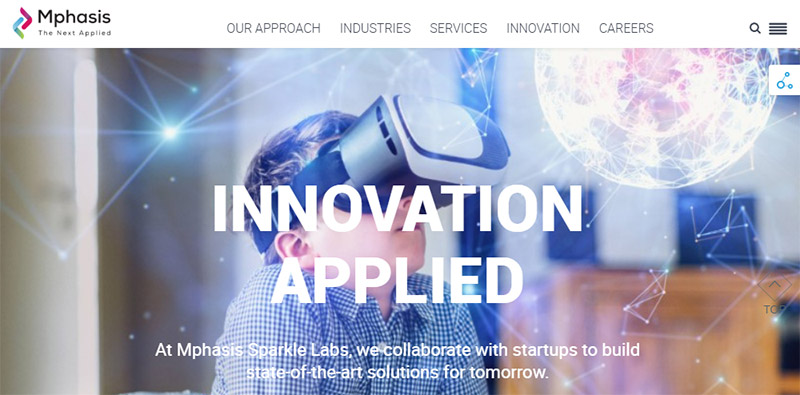 Specialities : cloud infrastructure, digital marketing, big data, API management, process automation, product engineering. 
Appentus Technologies is a mobile app and web development company with branches in India, UK, USA and UAE. For years now, they have built the reputation as one of the best B2B providers for agencies, startups and even Fortune 500 companies.
The goal of Appentus Technologies is not necessarily to have a large client base but to maintain a customer-friendly environment. So as to give life to ideas and, thus, shape their future into what they desire. The company also addresses and provides IT solutions for various sectors such as manufacturing, education, healthcare, logistics, financial institutions.
Specialties : mobile apps (iOS, Android, iPad, Ionic, iBeacon), web development (Angular, Node, PHP, Laravel, Joomla, Magento, WordPress, Drupal)
After 2 decades of experience and hundreds of delivered products, Trigent occupies a leading spot among software developers in India. HP, Honeywell, Oracle, Clarks Emerson and other global players from manufacturing, transportation, financial, healthcare and insurance, and eCommerce industries are partnered with Trigent to get end-to-end software development. Providing offshore software development, Trigent was more than once named by Clutch as a global leader, top IT services company and top software provider during the past few years.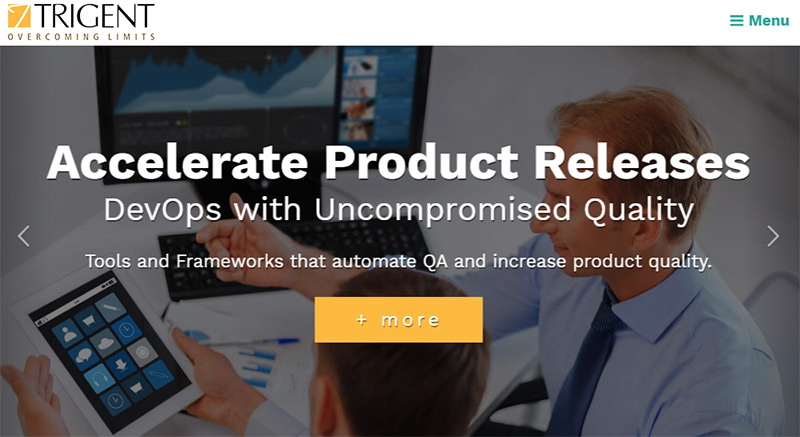 Specialties : cloud, QA and testing, SharePoint services, enterprise digital transformation, product engineering, business intelligence, enterprise ADM, SaaS.
Confianz Global plays a notable role in the Indian IT market. With offices in both eastern and western hemispheres, they develop software products for such companies as AT&T, Short Run Pro, Toledo Zoo, Apptega, Killarney Metals and others. Besides offering package services in ERP, custom mobile and web app development, a significant part of their occupation are Odoo supplying products. They are specialised in Odoo customization, implementation, and Odoo app development.
Specialties : Odoo implementation, mobile app development, web app development, outsourcing product development, big data.
Did you Like this,Please share